On March 1st, the Rose of Des Moines celebrated Mardi Gras. Residents commemorated the day by participating in communal arts and crafts activities, creating themed hats and coasters. Janice V. graciously posed as our Mardi Gras Queen.
Continuing the festivities, on Wednesday March 2nd the Rose of Des Moines hosted a dance exercise party! Several residents came together for this fun event; everyone pulled out their maracas and bells, and moved to their favorite songs.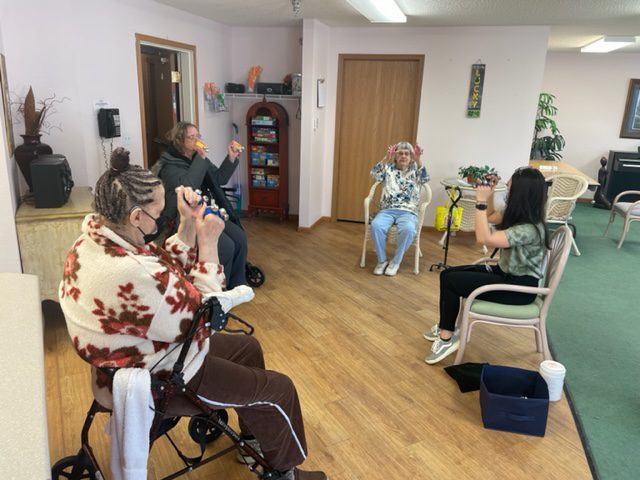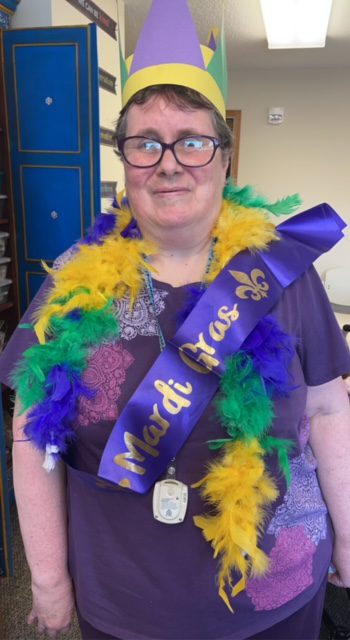 This event was planned in collaboration with Northern Iowa Therapy, which provides a variety of in-house services to our residents. Thank you to our Activities Director, Brittany D., and our Open Arms staff for organizing these events!