As April commenced, the Roses saw a variety of activity to usher in Spring. Easter preparations at the Rose of Waterloo involved setting up a beautiful tree, while residents at the Rose of East Des Moines crafted these adorable Easter Gnomes.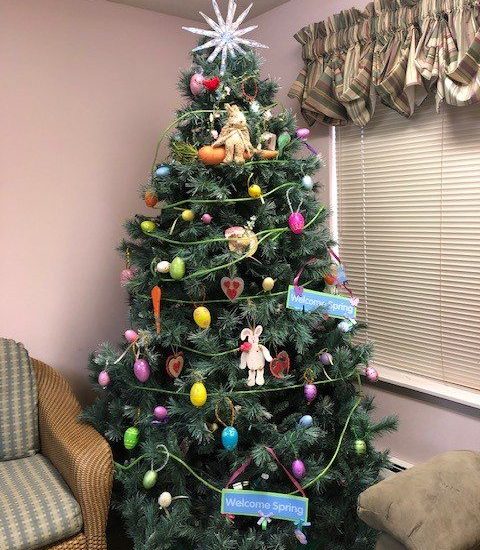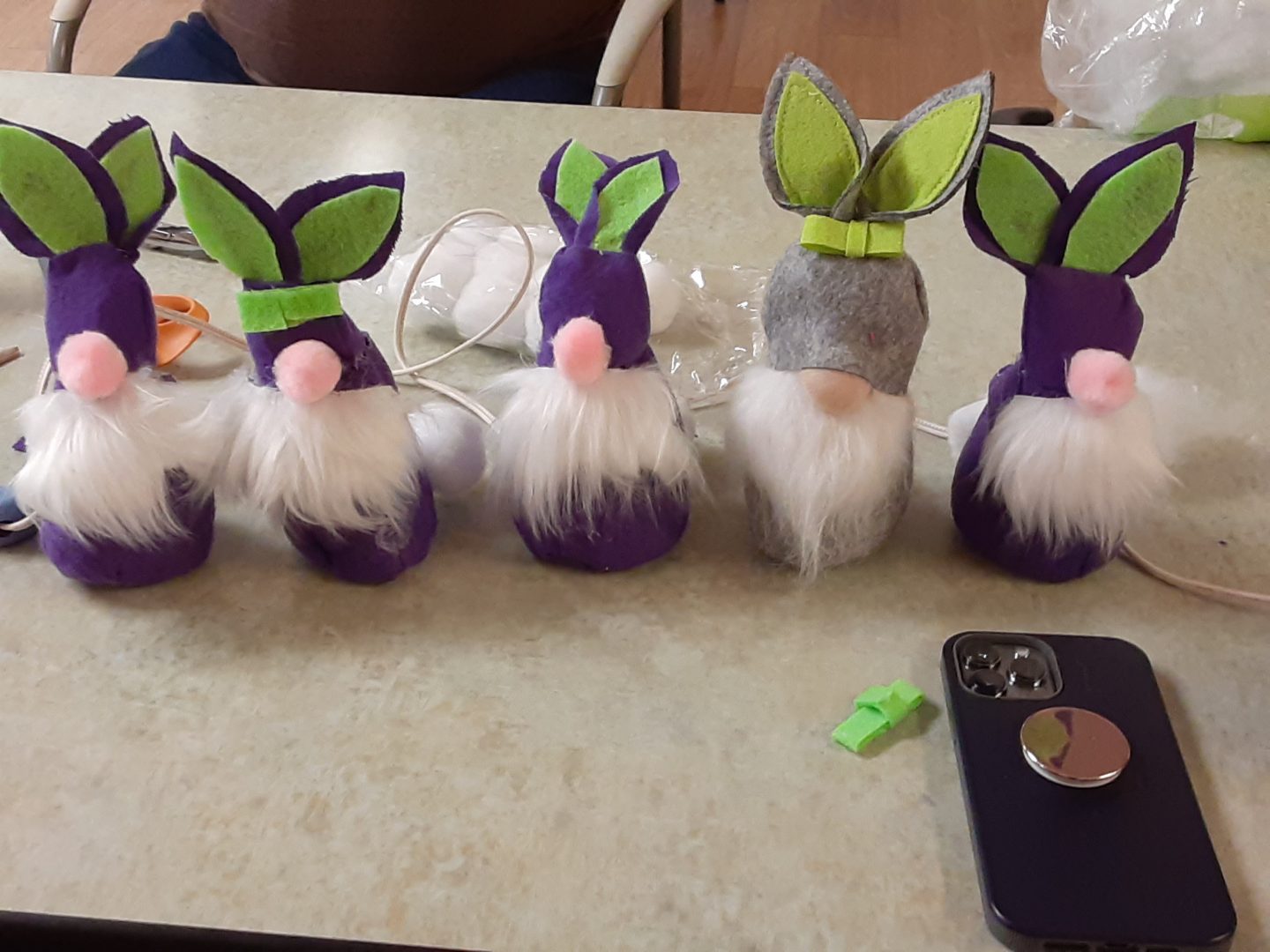 The Rose of East Des Moines celebrated Easter with a get-together full of colorful snacks, fun games and bunny-themed merriment.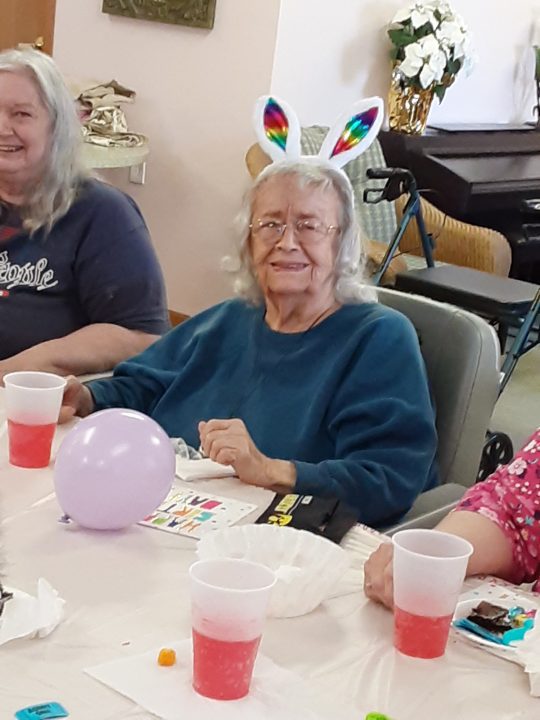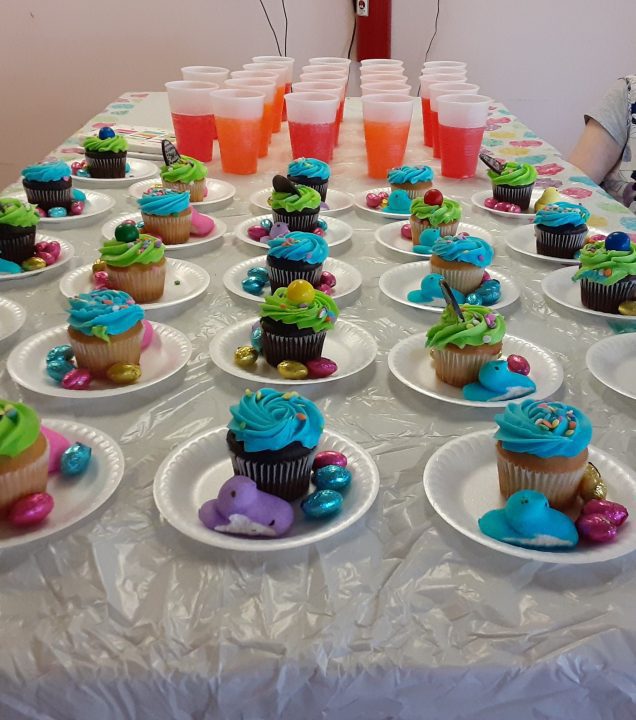 The highlight of the party was Cheeseball Toss – residents teamed up in pairs and competed to see which team could land the most cheese puffs on their partner's shaving cream cap. The team with the most puffs stuck to their cap won a variety of prizes.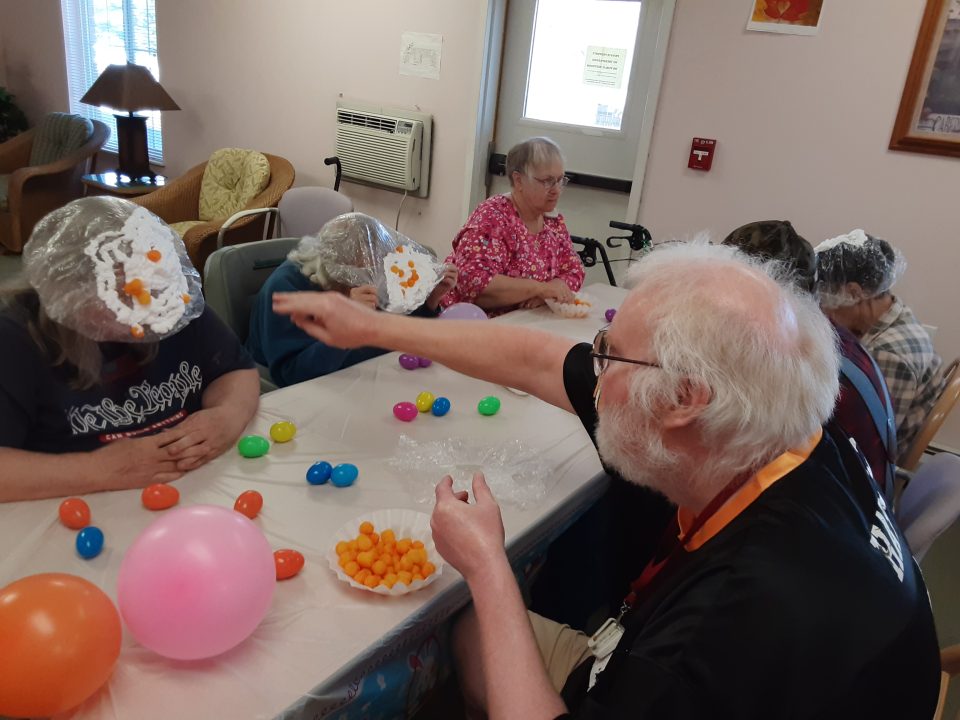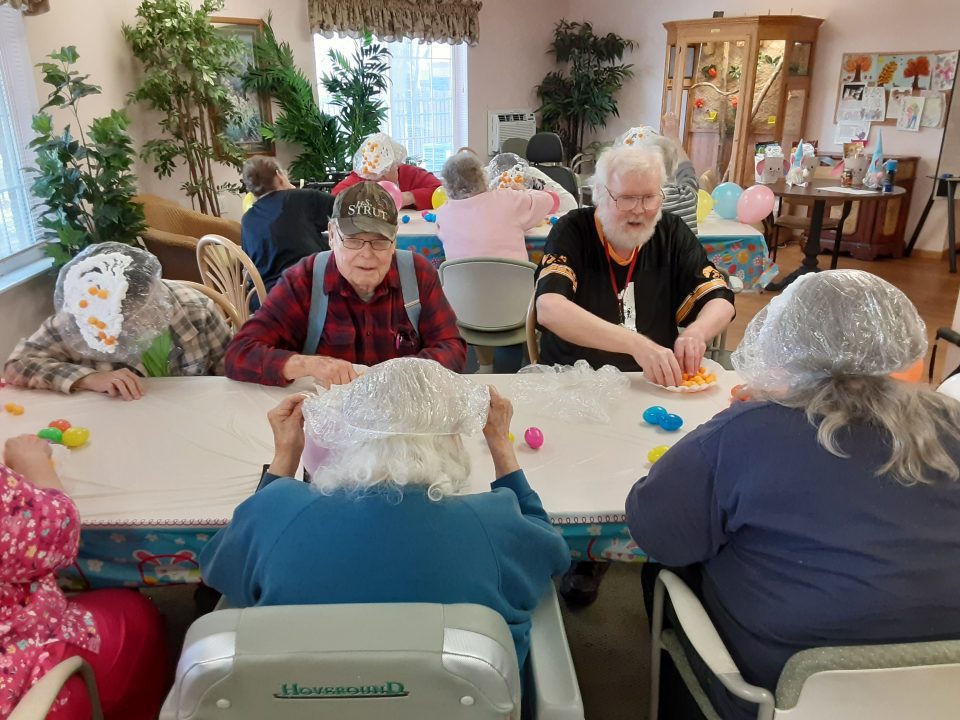 Residents also participated in a raffle where Easter eggs were stuffed with tickets, and 3 lucky winners received prize baskets. A wonderful time was had by residents and staff alike as everyone came together to celebrate and welcome Spring.